Child Developmental Milestone Guide
- 1 Month Old -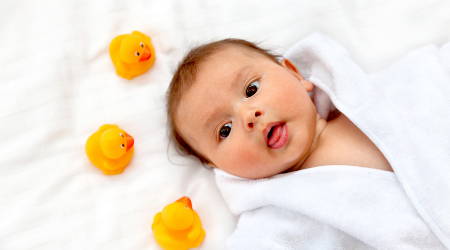 The first several months of a baby's life, from a developmental perspective, are really an extension of the gestational period in the womb. Human babies are born very early compared with other mammals, specifically other primates. We do a lot of our developing out in the world. That's why new babies are so dependent on caregivers. In the first month outside the womb a baby is still very focused on very basic development and growth, so sleeping and eating are what take up the majority of the day.
1. Choose Age   >   2. Browse Child Development  > 3. Select Recommended Toys
Apart from a major focus on growing and developing muscles and organs for use outside the womb, a baby's first month is mostly about sensory development. Although your baby could hear muffled sounds and perceive filtered light from inside the womb, out in the world there's no protection from the same stimulation you experience. It takes time for brand new eyes and ears to adjust to the change.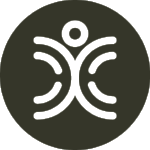 A newborn's eyes have a focal range of 8-12 inches. Anything closer or farther away is just a blur. Luckily, that 4-inch sweet spot is right where your face is when you're holding your little one. Although newborns are not colorblind (it's a popular myth), they can't distinguish among the same range of hues as adults; a slightly yellowy orange and a slightly orangey yellow look like the same color, but high contrast colors, like blue and red, are easy to tell apart. By the end of the first month your baby will likely spend more and more time looking at your face, which is the most interesting object for a newborn. Your one-month-old's eyes may even be able to follow objects that don't move too fast or far.
Everything a newborn experiences is completely new, from the feeling of air on her skin to the sights and sounds of your home. In the first month her little brain (which is about one third the size of an adult brain) is busily building itself new connections and pathways that will form an initial set of references that will later on help her make sense of other new things she discovers. At one month, it's unlikely your baby has smiled at you and meant it. He hasn't yet learned that's one of the ways he can communicate with you. But you might catch him mimicking your expressions when he's awake and alert. After his first month, he may also start to really look intently at you and at objects you place in front of him.
1 Month Old Recommended Toys
Supporting Your Parenting Journey
Sign up for our newsletter and we'll send you updates on the development of your child from birth to age 4! You'll also be the first to know about promotions, news and other fun parenting resources.